Arnold Trujillo, vice president

Do you have a passion for creative evangelism?

If your church is planning to experiment with a creative evangelism effort and your church is in the Pacific Union Conference, you can apply for special funds to jumpstart your outreach project.
The Evangelism Endowment Fund has been established to assist with projects that:

Are creative and innovative.
Have a high probability of meeting the stated objectives.
Appear likely to produce measurable results.
Have a good investment to return ratio.
Can be replicated by other people in other places.
Details of the Evangelism Endowment Fund are available so you can print them for your church.
Forms:
To access the "Memo" you must have Acrobat Reader. To receive these documents by e-mail or regular mail, e-mail or call Carol Lowe: or (805) 413-7264.
---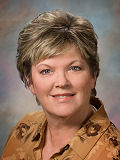 Carol Lowe, administrative assistant
Carol has worked in the Union office since 2000. In addition to helping in the Gift Planning and Trust Services Department, Carol assists in the Stewardship and Literature Ministry departments and is secretary to the Union President.